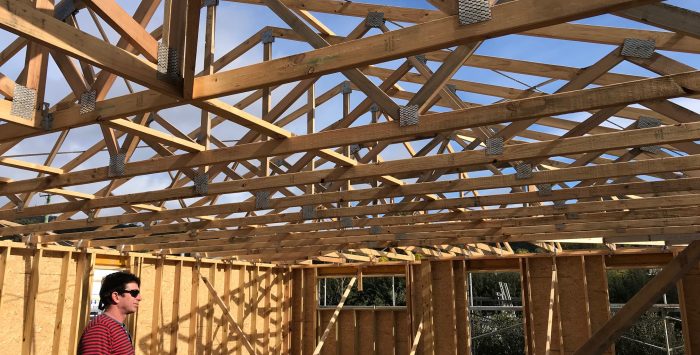 We're a small, local and responsive team. My father Bill is mentor and on-call architect, Kate, my partner helps with … everything and Nathan, my right-hand man has been with me since he knocked on my door for an apprenticeship over a decade ago. After a few years building in the Yukon, he's brought back invaluable knowledge and skills – so we know our insulation! I have an exceptionally reliable and loyal team of local tradespeople who have worked with each other for years.
A happy site is an efficient site.
'With you', is the answer. Quality is never an accident, it's the result of intelligent questioning, positive relationships and diligence.
Your home is not only a financial investment; it's a lifestyle investment. We carefully consider the orientation of your site for solar efficiency, prevailing weather and planning issues, and then work collaboratively with you to create your plan, for your lifestyle.
Our best work is done when we're involved from the get-go – we've even helped people purchase the right block of land – don't hesitate, call me, I'm happy to chat.